Greenwood is excited to present our live auction experiences and items during the 12th annual Wild Night for Wildlife! Our live auction debuts dreamy, week-long getaways to Delray Beach, Florida, delectable date nights and more. You can easily bid online during our live event on Saturday, September 19th. See our list below:
Bee Yard Tour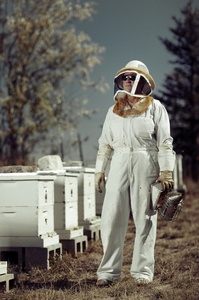 Tour a working bee yard in Berthoud with Beth Conrey, past president of the Colorado State Beekeepers Association and proprietor of Bee Squared Bee Products. You and up to 3 guests will work with bees while you learn about their fascinating world during this 3-hour tour. Bee Squared produces honey, hand-rolled beeswax candles and soaps, and you'll leave with a basket of these goodies.
60 hive, chemical-free, beekeeping operation
Protective gear will be provided
Expires 9/19/2021
---
Behind the Scenes at Greenwood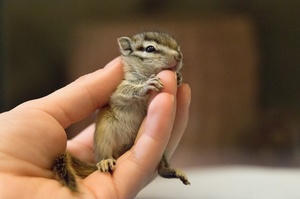 Spend half a day immersed in all that Greenwood does to help orphaned and injured animals. Go behind the scenes and experience what the life of a rehabilitator is really like. You'll also attend the release of an animal back into the wild.
Release may not happen at the same time as the rehab experience
Schedule in advance
Expires 9/19/2021
---
Elegant 5-course Dinner for 8 at Boulder Cork
Relish this elegant meal prepared by Chef Jim Smailer. You and 7 friends can interact with this culinary artist who has shared his talent and passion for food at the Boulder Cork for more than 30 years. An avid traveler, Jim gets inspiration from the places he visits from Italy to the Caribbean. He is a firm believer that the best ingredients should be allowed to speak for themselves, and his simple, elegant creations reflect just that.
Collaborate with Jim to design your own, unique menu
Includes wine, not gratuity
Expires 9/19/2021
---
A Year of Delectable Restaurants
A selection of delectable dining at the best of Boulder will be yours with this collection of $100 gift certificates to some of Boulder County's finest restaurants. Participating dineries include:
1914 House
Big Red F Restaurant Group (West End Tavern, Lola, Zolo, Jax, The Post)
Boulder Cork
Downtown Boulder (numerous restaurants and retail shops)
Dushanbe Teahouse
Frank's Chophouse
Greenbriar Inn
North End at 4580
Parma Trattoria & Mozzarella Bar
Proto's Pizzeria Napoletana
Santo
Sugarbeet
---
3 Nights at "Rocky Mountain High" Cabin in Estes Park
You'll enjoy breathtaking vistas from the porch of this 900-sq. ft. cabin across the street from the south entrance of Rocky Mountain National Park. It has a wood-burning fireplace and a fantastic view of Longs Peak along with the Continental Divide. Enjoy meals with a $35 gift card to Big Horn Restaurant and $50 gift card to Casa Grande Mexican Restaurant.
Adjacent to Longs Peak Lookout cabin (also available in the live auction)
2 bedrooms, 1 bath
Wood-burning fireplace
Available 10/15/20 – 5/31/21
---
3 Nights at "Longs Peak Lookout" Cabin in Estes Park
You'll see a daily parade of wildlife when you stay at this cabin across the street from the south entrance of Rocky Mountain National Park. It has a wood-burning fireplace and a fantastic view of Longs Peak along with the Continental Divide. Enjoy meals with a $50 gift certificate to The Rock Inn Mountain Tavern, $50 gift card to Nicky's Steakhouse, and $25 gift card to Claire's Restaurant and Bar.
Adjacent to "Rocky Mountain High" cabin
3 bedrooms, 2 baths
Sleeps 6
Available 10/15/20 – 5/31/21
Excludes 11/20/20 – 12/1/20 and 12/23/20 – 1/5/21
---
Date Night Times 3
Get away with stays at the Hotel Boulderado, Niwot Inn, and Riverview Pines in Estes Park.
Package includes a 1-night stay in a Premium King room at the historic Hotel Boulderado. Meals are covered with one $50 and one $100 gift certificate to their on-site restaurant, Spruce Farm & Fish. Gift certificates expire 12/30/2021. Subject to availability and blackout dates.
Venture out to Niwot and enjoy a 1-night stay in a guest room at Niwot Inn. Includes continental buffet breakfast and afternoon wine, cheese, and crackers. Have a fabulous meal with a $100 gift card at the nearby 1914 House featuring contemporary American cuisine. Niwot Inn expires 9/1/2021.
Spend the weekend in Estes Park at Riverview Pines. Includes 2 nights for up to 6 in a 2-bedroom cabin or for 2 in a 1-bedroom cabin; valid 10/1/2020 – 6/14/2021; subject to availability. Encompassing over 4 acres along Fall River, the resort is 3 miles from the Fall River Entrance to Rocky Mountain National Park and only 1 mile from dining and shopping in Estes Park. The property has a serene, pine tree-shaded setting along the river and features free wi-fi, guest laundry, a playground, shuffleboard, fishing, video library, outdoor games, hot tub, and a large grassy commons area with picnic tables and grills. Enjoy meals with a $40 gift card to Egg of Estes Park, $50 to Bird & Jim, and a $100 to The Dunraven Inn, a local favorite for over 40 years.
---
6 Nights at Condo in Delray Beach, Florida
Enjoy a 7-day stay at a condo in Delray Beach, Florida. Located 1 mile from the beach, close to Atlantic Avenue with restaurants and entertainment.
2 bedrooms, 2 baths
Nearby golf courses and arts
Expires 9/19/2021
---
3 Nights in Silverthorne Condo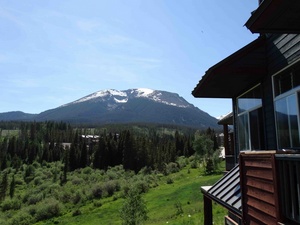 With 3 nights in a Silverthorne, Colorado condo, you'll have plenty of time to partake in all the winter activities Summit County has to offer. Close to shopping, restaurants, and Lake Dillon, the condo has incredible views and is a major wildlife corridor with frequent moose and fox sightings. Keystone and Breckenridge are just a quick drive away.
3 bedrooms, 3.5 baths
Sleeps up to 10 with fold-out couch
Pets allowed
Based on availability; not valid 12/18/2020 – 1/1/2021
Expires 5/1/2021
---
Handcrafted Sea-themed Quilt
Do you adore quilts? It will be love at first sight when you see this beautiful, hand-made quilt featuring a sea theme.  Artist Amy Rullkoetter created her first quilt when she was in second grade and became a serious quilter in 1996 when she needed a bed covering. The time she spent in Singapore as a child inspired the design of this quilt, which took 2,000 hours to produce. Approximately 62″ x 70″
---
2 Nights at Mountain Haus Condo in Vail
Nestled along Gore Creek at the Covered Bridge in the heart of Vail Village, Vail's Mountain Haus offers accommodations only steps from the world-class skiing at Vail Mountain, dining and shopping. Guests are a mere 100 meters from Gondola One, which will take skiers to Vail Mountain's finest slopes. Vail's Mountain Haus offers guests everything from free extended continental breakfast, indoor and outdoor hot tubs, an outdoor heated pool, steam showers, saunas and a newly renovated fitness center.
1 bedroom, sleeps 4 with Murphy bed
Valid January & February 2021
Schedule in advance, subject to availability
Non-transferable
---