The people of Greenwood are what help us fulfill our mission. Their passion and expertise help thousands of orphaned, injured, and sick wild animals return to their natural habitats each year. Without these amazing people, we wouldn't be able to do what we do!
Administration
Executive Director: Amanda Lau
With a Master's Degree in Ecology and Evolutionary Biology from the University of Colorado, Amanda's research focused on predator-prey interactions and ecological issues concerning several Colorado species, including prairie dogs, black-footed ferrets, and a variety of native bats. Amanda has worked in non-profits in Boulder County since 2009. After spending ten years in development and fundraising at the Humane Society of Boulder Valley, she then served as Associate Director at Greenwood Wildlife before becoming Executive Director in 2022. Her practical background in fundraising, operations, and project management and her academic background in ecology and wildlife biology makes her a great addition to the Greenwood team.
Community Relations Manager: Mysti Tatro
Mysti is an animal ally with an immense love for wildlife and the environment. She pursued a degree in Human Dimensions of Natural Resources at Colorado State University. Throughout college, she worked for the City of Fort Collins and went on to work for Colorado Parks and Wildlife where she focused on diversity and inclusion efforts within the conservation field. Now she works as the Community Relations Coordinator for Greenwood, with the goal of curating positive changes in her community. She also enjoys camping, hiking, photography, friends, and art.
Volunteer & Outreach Manager: Melena Trujillo
MeLena is a Colorado native and has always had a passion for wildlife and the outdoors. She attended the University of Colorado Boulder and graduated with a double major in Anthropology and Ecology & Evolutionary Biology. She began her journey with Greenwood as an intern in the summer of 2019. After completing her internship she decided to volunteer over the winter as an animal care liaison. She was hired as an animal care technician the following summer. From there, she was promoted to the role of Education & Front Desk Coordinator which she occupied for 2 years before she decided to step away and explore the veterinary field. She couldn't stay away long, however, and returned to Greenwood as the Volunteer & Outreach Manager in 2023. MeLena's goal is to help spread Greenwood's mission throughout her home state of Colorado, and help further educate the public to positive human-wildlife interactions. She is excited to cultivate and recruit a strong community of individuals who share Greenwood's love and desire to support local wildlife.
Education & Front Desk Coordinator: Alie Moreno
Alie joined Greenwood in 2016 as Education Volunteer and Animal Care Liaison. Promoted to Front Desk Supervisor in 2017, Alie took a step back from her role to care for her family over the pandemic. 2023 is the year Alie returns to Greenwood; she is excited to take on the role of Education and Front Desk Coordinator and to share her passions for Colorado's wildlife, education, and people. At Metro State College of Denver, Alie pursued a degree in Chicano studies with a minor in elementary education. While her sons were growing up, Alie worked for Denver Public Schools as a library pro-tech responsible for a thriving library program for a bilingual student population of more than 600 elementary-age students. At Greenwood, she looks forward to facilitating communications between the diverse groups of people moving through the center at any given moment; the public, volunteers, interns, staff, and outside partners. Because wildlife rehabilitation is such a limited and valuable resource, continuing to build a dynamic, age-inclusive, community-based, and serving education program is a challenge Alie looks forward to undertaking.
Administrative Specialist: Andrea Ferguson
Andrea was raised in Boulder County. She started at the Humane Society of Boulder Valley (HSBV) in 2006 and fell in love with the world of animal welfare. After a stint in Texas, she returned to Colorado and employment at HSBV. She spent nearly the last 10 years there working in both direct animal care and administration. Andrea loves hippos and enjoys spending time with her son and gardening. She joined Greenwood in February of 2022.
Administrative Assistant: Amy Cervene
Amy has a diverse background in libraries, training, emergency preparedness and response, and animal welfare. An avid birder, she volunteers with Colorado Parks and Wildlife's Colorado Birding Trail project and helps with National Audubon Society Christmas Bird Counts each year. She also volunteers at a farm sanctuary, is a Red Rover Responder, and a member of her local Community Emergency Response Team. Amy worked at Greenwood for two summers on the front desk and volunteered caring for squirrels before starting her position as Administrative Assistant.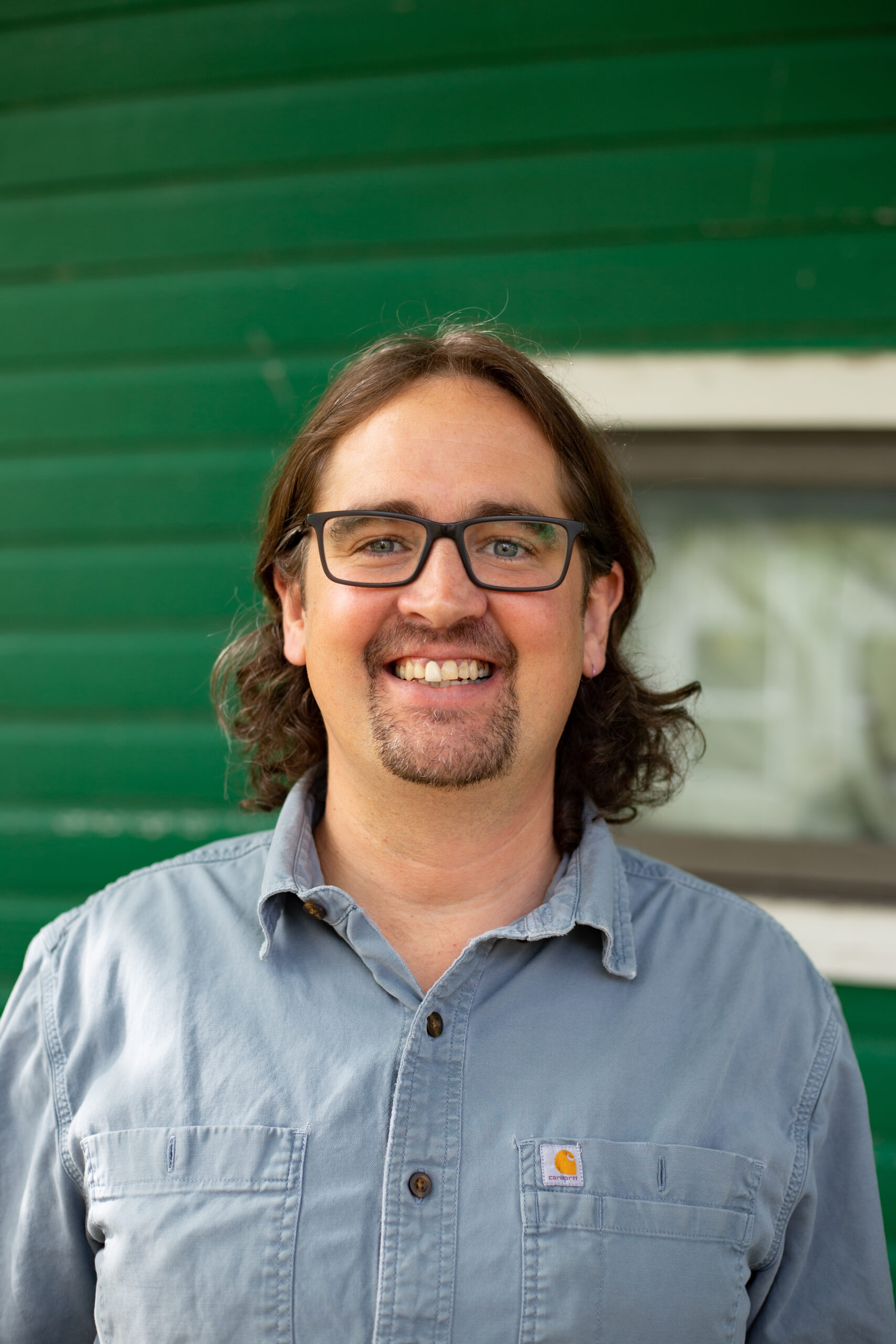 Development Coordinator: Matthew Celesta
As a Colorado native, Matthew grew up with a great respect and interest in the wild spaces the state has to offer. He started skiing at a very young age and has always been fond of exploring the great outdoors. He received a degree in Environmental Studies at The University of California, Santa Cruz, which created an even stronger connection for him to the floral and fauna of North America. He has experience working in non-profits at The National Outdoor Leadership School (NOLS) and Community Food Share. He has also worked in marketing and sales along with running his own landscaping business all before joining the Greenwood Wildlife Rehabilitation Center. His professional experience and personal passion for wildlife make him a great addition to our team as the Development Coordinator.
Animal Care Staff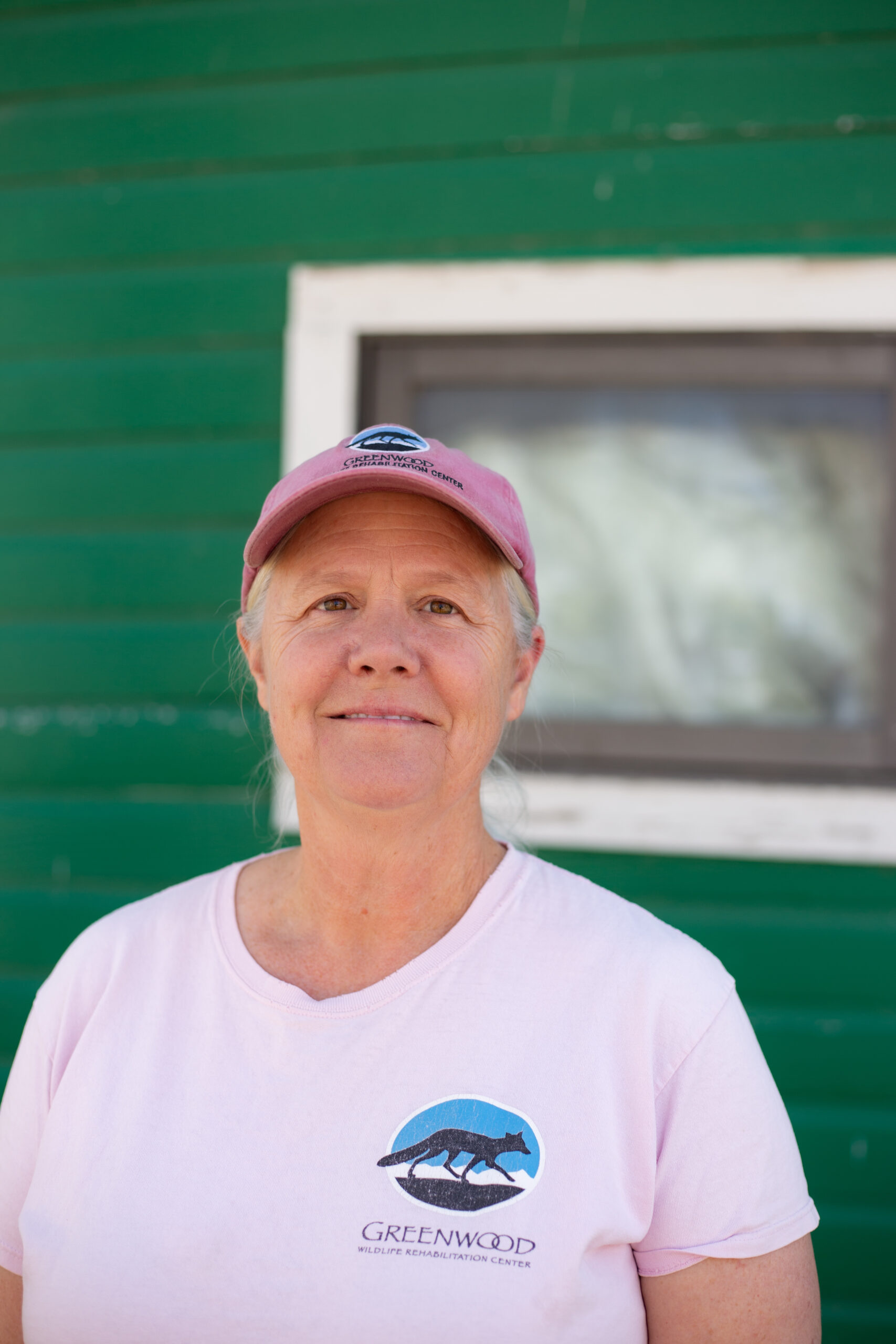 Veterinarian: Alison Hazel
Dr. Alison Hazel has been involved in avian, exotic and wildlife medicine for over 20 years. She received her degree in Veterinary Medicine from Cornell University, where she concentrated in small animal, avian/exotic medicine. She was a co-supervisor of the Avian Clinic and worked with local wildlife rehabilitators while she was a veterinary student. Her externship during school was at the University of Minnesota Raptor Center helping to provide veterinary care to a wide range of raptors and other large avian species. After veterinary school, Dr. Hazel became the co-owner of Liverpool Animal Health Center, near Syracuse, New York, practicing small animal avian/exotic medicine and providing local rehabilitators with veterinary services. In 2005, Dr. Hazel relocated to Colorado where she works as a relief veterinarian and can be found at many practices in the Denver Metro area. She is also the veterinarian for Greenwood Wildlife Rehabilitation Center in Longmont, which cares for over 1,800 birds a year, and over 200 different Colorado wildlife species. Dr. Hazel is a member of the Colorado Veterinary Medical Association, the Association of Avian Veterinarians, and the Association of Wildlife Veterinarians.
Veterinarian: Jen Schoonmaker
Dr. Jen Schoonmaker worked for several years as a wildlife biologist before starting her veterinary career and earning her Doctorate of Veterinary Medicine from St. George's University in Grenada. She completed her clinical rotations at the University of Florida, Shedd Aquarium, Mystic Aquarium, and the Wildlife Conservation Society at the Bronx Zoo. She completed several courses in conservation medicine during her veterinary education as well, including spending time with Grand Cayman aquatic animals and Costa Rican wildlife. After graduation, she completed a specialty internship in Avian and Exotic Animal Medicine at South Wilton Veterinary Group. Currently, Dr. Schoonmaker is finishing up her Master's Degree in One Health with Ross University and is also an Associate Veterinarian for Aurora Animal Hospital. She is thrilled to be contributing to the efforts at Greenwood Wildlife and providing care to all types of wildlife in need. Her hobbies outside of work include hiking, reading, and playing with her pets and son.
Animal Care Supervisor: Amanda Manoa
Amanda's experience spans the globe. She's interned at Dolphin Quest in Hawaii where she trained Bottlenose Dolphins and Southern Brown Stingrays, took care of Hawaiian Green Sea Turtles along with various tropical fish and invertebrates, and taught education programs to human animals of all ages. She also spent time at the Odense Zoo in Denmark where she worked with all of the animals in the collection, her favorites being the manatees and penguins. Back on the Front Range, Amanda interned at the Denver Downtown Aquarium, volunteered at the Humane Society of Boulder Valley for seven years, volunteered for four years at the Miracles Therapeutic Riding Center, and trained a service dog for two years. She attended Pikes Peak Community College in Colorado Springs where she studied Zoo Keeping Technology.
Mammal Care & Facility Coordinator: Tessa Parrish
Tessa was born and raised in Ithaca, New York, where she grew up surrounded by pets. She graduated from Colorado State University with a degree in Zoology. While in school, Tessa interned with the primate and small mammal department at the Rosamond Gifford Zoo and spent five months in Tanzania studying wildlife management and human-wildlife conflict. In 2018, Tessa completed an internship at Greenwood, followed by two seasons as Mammal Nursery Staff. After a brief return to New York, where she worked as an Animal Care Technician at Cornell University, Tessa is excited to provide compassionate care to Colorado wildlife once again.
Bird Care Coordinator: Amelia Gazzo
Amelia was born in Peru and raised in Colorado. She received her Bachelor's Degree in Zoology from Colorado State University. Realizing that she liked the medical aspect of working with animals, she went back to school to become a Certified Veterinary Technician from Bel-Rea Animal Institute. She has been with Greenwood Wildlife Rehabilitation since 2012 and became a licensed wildlife rehabilitator in 2015. She is also Fear Free Certified, working a Fear Free Certified Veterinary Practice that sees dogs, cats, avian/exotic patients. Amelia loves all the learning opportunities and experiences wildlife rehabilitation offers. It has been an honor for her to help wild animals and the community who cares about them.
Waterfowl Care Coordinator: Josh Martin
Board of Directors
Kathy Lockhart, CPA, CGMA, President
Kathy works as the Vice President-Controller at Noodles & Company in Broomfield. She graduated from Western State Colorado University in Gunnison and was a member of the Women's Basketball team for all 4 years, as well as being Academic All-American. She has spent the majority of her career in the retail and restaurant industry. Kathy has previously served on nonprofit boards including Excel Academy, Ralston Valley PTSA and is currently the treasurer of the Noodles & Company Foundation. She is passionate about being a mom, her many pets and being able to help rescued animals in her role on the Greenwood Board.
Brian Anderson, Vice President
Brian is the Guest Care Supervisor at Noodles & Company. He has worked with Noodles since September of 2015, where he started as a restaurant operator and developed into his role which oversees all guest interaction for the organization. Brian grew up in Chicago, where his love for animals began through volunteer work at the local humane society at an early age. After moving to Colorado in 2014, Brian's love for the outdoors and wildlife truly expanded, and you can often times find him in the mountains on the weekends with his pup, Koda, taking in all that Colorado has to offer.
Amy Gibbs, CPA, Treasurer
Amy works as the Corporate Controller at PanTheryx, Inc. and is a CPA. She started her career at KPMG in the San Francisco Bay Area where she worked for 6 years, at which time she transferred to Colorado and worked for another 4 years. At that time, she left public accounting and has worked at Applied Films and Digitalglobe, prior to working at PanTheryx. Amy has served on several boards including Arts for Humanity, Boy Scout Troop 548, and was a Girl Scout Leader for many years. Amy enjoys traveling, cooking and reading. She is very excited about her role on the Greenwood Rehabilitation Board.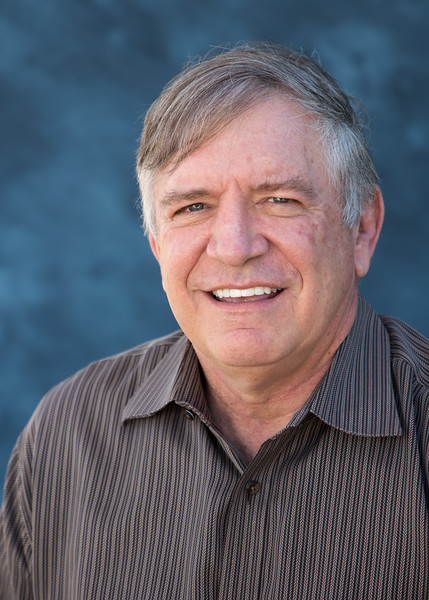 Rick Bedell, CPA, Secretary
Rick Bedell is the founding Partner of RM Bedell & Associates, a Boulder CPA firm that specializes in providing Business Consulting, Tax and Financial Planning, Tax Return Preparation and QuickBooks bookkeeping solutions to small business and individuals. Rick grew up in Boulder where his interest in the care of wildlife and treatment of animals was nurtured and developed at an early age. Rick hopes to share his financial and accounting skills to help maintain the stability and growth of the Greenwood Wildlife Board financial health. In his spare time, Rick enjoys weight lifting, skiing, biking, and attending Colorado sporting events.
Kiki Anderson, Member
Kiki is a certified veterinary technician currently volunteering with veterinary services at Animal House Rescue in Fort Collins. She has backgrounds in both zoology and veterinary medicine. Kiki has always had a passion for working with animals, both domestic and wild animals alike. She began volunteering with Larimer Humane Society in 2007, assisting with their wildlife rehabilitation service called Wildkind. Since that time, she has fostered over 80 dogs and cats, as well as logged more than 3,000 volunteer hours working with animals in Northern Colorado. She lives on a hop farm in Fort Collins with her husband, their two young sons, and their many pets. In her spare time, she enjoys woodworking, gardening, and painting. She is very excited to work with everyone at Greenwood and help to achieve the goals of the organization.
Annie Casey, Member
Annie works as a data analyst for the Capital Sisters International. She was raised in Boulder and when asked what she wanted to be when she grew up, she would say, "a taker-carer of animals." She is enjoying serving alongside the Greenwood team in pursuit of this lifelong mission. Before moving back to the Rockies, Annie lived in Northern Ireland, Ghana, Peru, and Iowa (and can attest to the fact that there's no place like Colorado). In her spare time, Annie teaches yoga, trains future service dogs, and relishes her alter ego as a wrangler at Colorado's oldest dude ranch.
Frances Friedland, Member
Frances is currently the Development Director at Wild Bear Nature Center in Nederland, CO and has over 20 years of professional experience in sales development, marketing, nonprofit fundraising, and partnerships. Frances began volunteering at Greenwood in 2014 and has held various roles including squirrel care, front desk support, cleaning/laundry, community outreach, member of the Marketing Committee, and currently as a board member. Her love for wildlife, the outdoors, and passion for animal welfare have been constant, and Greenwood Wildlife holds a special place in her heart and represents a true connection to the wild part of Colorado that pulled her west from New York City 20 years ago. In her spare time, Frances enjoys spending time in the mountains with her husband, twin boys and two mutts. She also loves having as many dog guests in her house as possible as a dog sitter (awesome side hustle). Frances is excited to join the board to continue to support Colorado wildlife!
Emelie Griffith, Member
Emelie is a Realtor® at the Porchlight Group in Boulder working in residential and estate sales, including helping clients plan real estate investment strategies. With a background in brand development and design working with corporations like Coca-Cola to community developers, she led the visual creative campaigns targeting specific markets. These skills are today woven together into her real estate business, which also organizes events that help sponsor animals big and small. Along with her twin daughters, Emelie volunteers at the Humane Society walking dogs, though sometimes they do walk her. Living alongside nature and wildlife in her mountain home, when there's free time Emelie can be found traveling in her camper or entertaining the ego of her little rescue dog, Monkey Boy, ensuring him that he truly can protect the house from all the magpies on the fence.
Paula Hildebrandt, Member
Paula fell in love with Colorado as an undergrad at the University of Colorado and was eager to return upon retirement in 2015. Before retiring, she was VP and Head of Corporate Development & Integration Planning at FedEx where she managed mergers, acquisitions, and other strategic business combinations. Earlier in her career, Paula was an economics research associate at the Federal Reserve Bank of Kansas City. Paula has had a lifelong passion for animals, particularly orphans. She volunteers at the Humane Society of Boulder Valley, fostering puppies and aiding animals in surgical recovery. She is a strong supporter of several animal welfare organizations in the US and abroad and previously served on the board of the Humane Society of Memphis and Shelby County. Paula also serves on CU's arts and sciences dean's advisory board. In her spare time, Paula loves hiking, hanging with her pup Jasper, and traveling around the globe. She often manages to incorporate animal welfare into vacations, including volunteering at a baby baboon rescue in South Africa. Paula is thrilled to join the Greenwood Board in support of local wildlife rehabilitation.
Sean Holt, Member
Sean works as a Senior Data Scientist at Nutrien Ag Solutions. He grew up in Boulder, and, after traveling around the world and acquiring his Master's, has returned home. Sean has a love of wildlife, the outdoors, and all things technical. He is a regular animal care volunteer at Greenwood and has joined the Board to further support Greenwood's development with his data-driven and technical skill sets.