World Migratory Bird Day on May 9th helps us recognize the migration of birds and the importance of protecting the wonderful winged wildlife on this planet. Take a moment to celebrate birds by participating in a few of the following activities.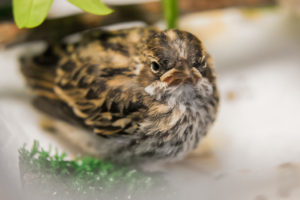 Bird Day LIVE Festival
Starting May 7th until May 9th, you can digitally tune in to stories, educational sessions (some are in Spanish too!), movies, and quizzes to get you excited about World Migratory Bird Day. Check out the schedule here.
Listen to birds from around the world!
Common birds like the American Robin or House Finch have a song that you are most likely familiar with, but have you ever wondered what a Dwarf Vireo sounds like? Well now you can find out! Explore this extensive website of bird songs anywhere from Venezuela to the Ukraine.
Snap a few photos
While birding in your neighborhood, take a few pictures of the birds you see. You can post your image to social media with the hashtag #BirdsConnectUs and #WorldMigratoryBirdDay. Share with your friends to spread the importance of bird conservation!
Participate in citizen science
Log bird sightings to help scientists learn more about species and their migration patterns! You can choose from several different apps and websites so you can find the perfect opportunity for you.
Clean up plastic and fishing line
Help protect the birds in your neighborhood by cleaning up litter. The plastic that gets left on the ground can be ingested by birds or even wrapped around their extremities! Watch this video on the effects of plastic on birds.
---
There are so many ways to show love to birds on May 9th! Check out a few of our other ideas like ways to attract birds to your home or learn about the significant decline of birds in the past 70 years.