During the giving season, there are many ways to help our mission of wildlife rehabilitation.
Snag a 2024 Photo Calendar
Organize your year with captivating photos of patients Greenwood cared for throughout 2023. This colorful and charming wall calendar is sure to brighten your day. Purchase yours today to stay up-to-date on the Center's happenings and learn about local critters all while supporting the animals!
A Greenwood calendar is also the perfect gift for any busy bee in your life. Swing by the Center and pick up a copy or order online now (shipping fees apply).
*An online order may arrive after Christmas.
Shop Apparel Online
Hop into the holiday spirit this season with some Greenwood swag! This festive fox design, among many others, can be found in our Bonfire store.
Adorn with Animal Ornaments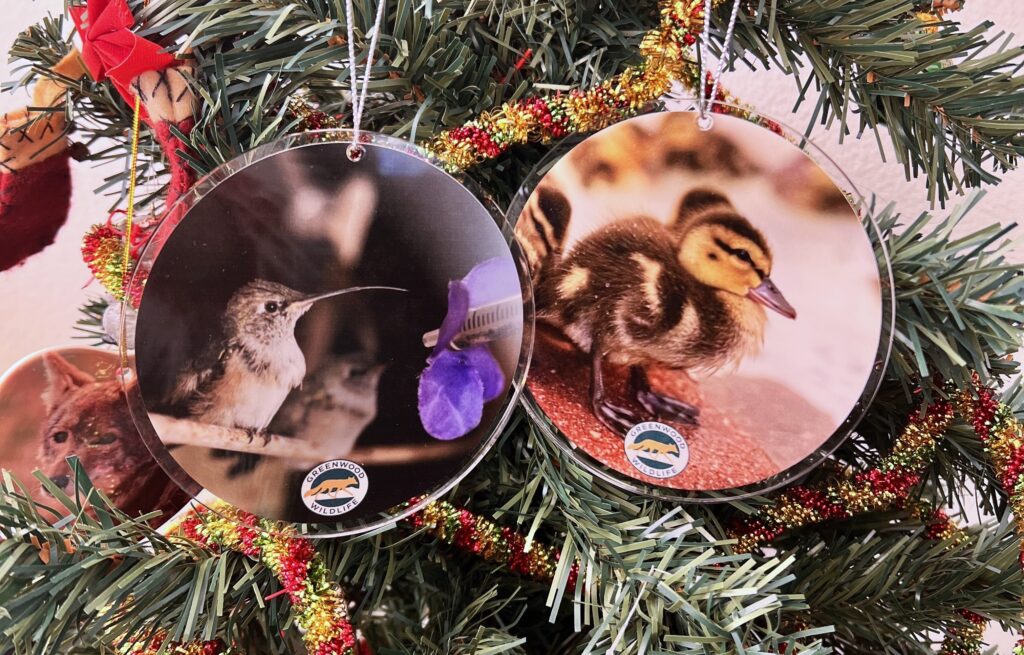 Choose from a variety of animal photos taken at Greenwood and hang these adorable ornaments on your tree or mantle. Each image is mounted onto a 4″ x 4″ glossy resin mold. These make great gifts too! $25 each.
Sponsor an Animal for a Wildlife Lover
By sponsoring an animal at Greenwood, you provide support for necessary enclosures, specialized diets, and medication for the animal. In return, you will receive a personalized certificate with your sponsored animal's name and photo as well as their story. Select bird, small mammal, waterfowl, medium-sized mammal, or raccoon.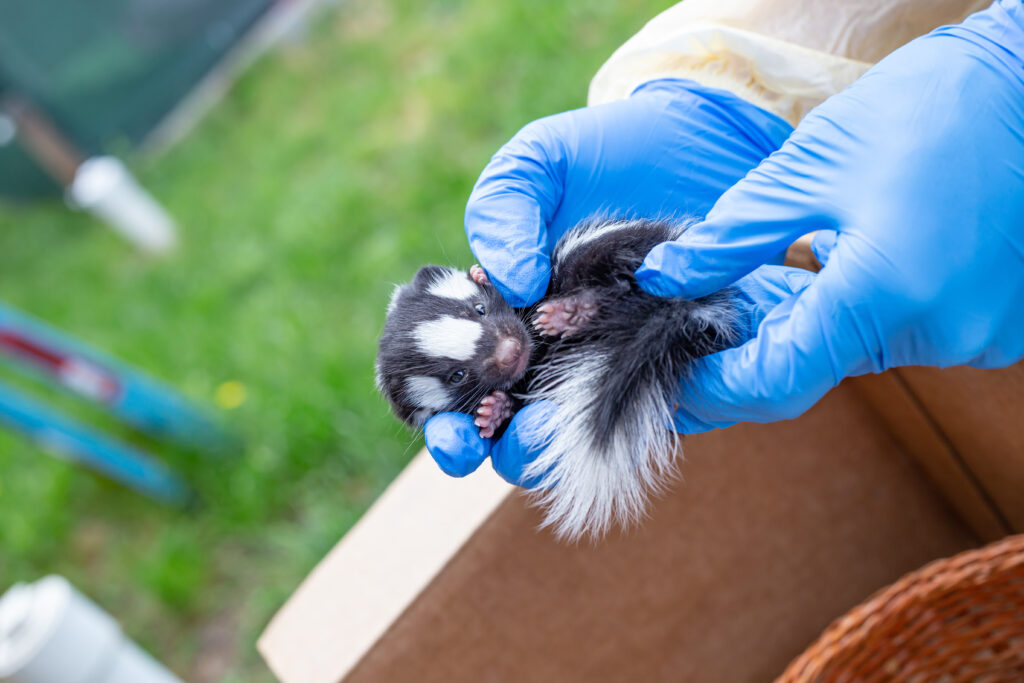 Buy Gifts from our Thrift Shop and
Consignment Gallery
Art, jewelry, tea sets – you name it. Our thrift store has a variety of one-of-a-kind items that are perfect for gift giving during the holidays and throughout the year. All proceeds go to our wild patients.
Sign up for King Soopers Rewards
Shop with wildlife in mind this holiday season by signing up for King Soopers Rewards. They will donate a portion of your purchases to Greenwood. These wild patients can reap the monetary benefits while you shop for your everyday needs, like food and gas, at King Soopers.
Bingo Cards
Greenwood has two different bingo cards for sale at $35 each. Choose from Colorado Wildlife Bingo, which involves mammals, waterfowl, and birds, or if you are an avid birder, you can purchase a bingo card specifically for feathered critters.
Players who purchase and earn a bingo on a single bingo card will win a reusable tote, a glass water bottle, and a notebook with a pen. Anyone who gets a bingo on both cards will also win a folding Greenwood backpack! Take home your prizes once you've purchased your card(s).
Shop online (shipping fees apply) or stop by at Greenwood Wildlife Rehabilitation Center at 5761 Ute Hwy, Longmont, CO 80503 or Greenwood Wildlife Thrift Shop and Consignment Gallery at 3600 Arapahoe Ave., Boulder, CO 80303.
Enjoy Stories About Greenwood Patients
Support Greenwood through the purchase of "A Place to Heal – Life Lessons from Wild Animals" by Ingrid Thoenelt – one of our own licensed wildlife rehabilitators. Inspired by her time here, Ingrid wrote the stories of her favorite wild patients in her book. The proceeds will be given to the Center to care for orphaned, sick, and injured wildlife.
While the book touches on issues and topics of wildlife rehabilitation, its main focus is on the complex and significant relationships between humans and wild animals. The book highlights those moments of deep connection that can change us forever and turn us into kinder and more compassionate human beings.
You can also snag a hardcover copy at our Consignment Store in Boulder.