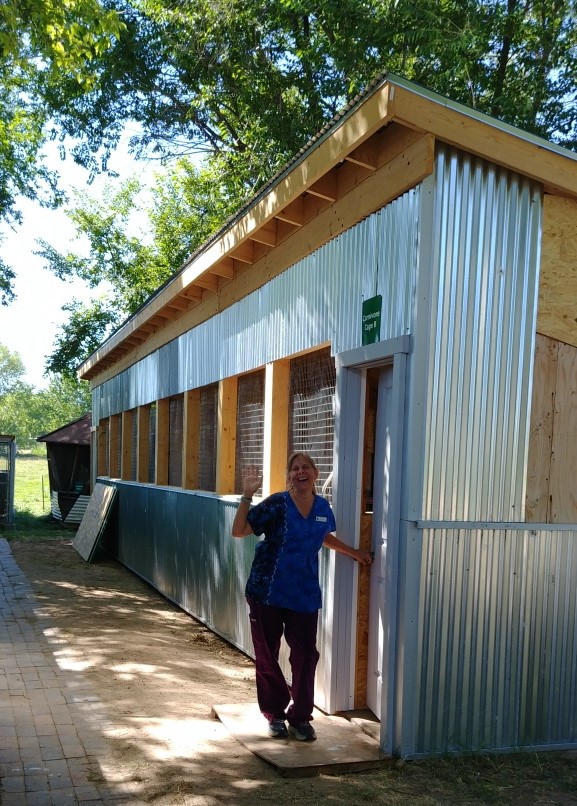 Wildlife Wednesday is Greenwood's annual online fundraiser where we appeal to supporters to help reach a specific monetary goal. This year we raised $20,000 to renovate our outdoor fox enclosure. The updates allow us to keep injured and orphaned foxes at Greenwood longer in the rehabilitation process instead of transferring them to another rehabilitator once they are ready to be moved outside!
For orphaned foxes kits, a raised ceiling will give them plenty of room to pounce and play. We are excited to see these little hunters thrive! The renovated enclosure also features a skylight to let in more natural light, an elaborate ramp and platform for foxes to climb on, and plenty of hiding places.
Just last week, we received a melanistic fox with rather severe mange. Currently, we are bathing her every other day and ensuring she gets the pain medication and rest she needs. Soon we hope the fox will heal enough to be moved into the outdoor enclosure and eventually be released. She could be our first resident in the updated space! Check back for more updates.