Greenwood hosts several 8 and 12 week internship sessions throughout the spring, summer, and fall. The internship is meant to provide nursing experience with our wild patients and on-the-job training in basic rehabilitation skills.
As an intern at Greenwood, you will get the opportunity to care for many species, including:
Fox Squirrel
Raccoon
House Finch
American Robin
Mallard
Canada Goose
Crow
Merganser
Grebe
Hummingbird
and many more….
You will learn the protocols and best practices to care for orphaned, injured, and sick wildlife. Our licensed rehabilitators and mentors will guide you along the way.
Care practices will include:
handling techniques
cleaning/sterilization procedures
habitat enrichment
diets
food preparation
feeding methods
Along with gaining knowledge in your everyday duties, there will also be several classes and Q & A sessions with our volunteer veterinarian and licensed wildlife rehabilitators. During these sessions in the past, interns have learned about veterinary medicine, common parasites, ethics of wildlife rehabilitation, and much more. As an intern, you will have access to a constant flow of information! Network with professionals in this niche community!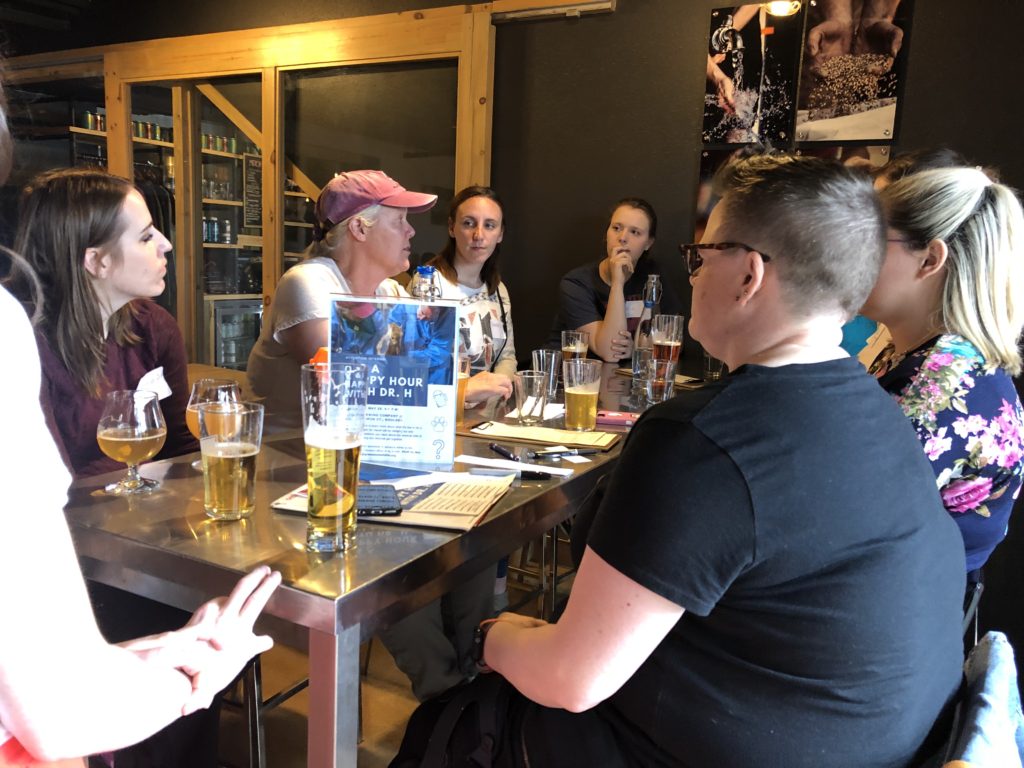 Interning at Greenwood will give you the opportunity to explore the field of wildlife rehabilitation in Colorado. For example: What are the steps to become a licensed wildlife rehabilitator? What are the laws and regulations of wildlife rehabilitation? How is it to care for wild animals versus domestics? What is the rehabilitation process of the wild animals in rehab, from intake to release? These are the types of questions you could answer during an 8 or 12 week internship.
If you need to complete this internship for school credits, let us know! Greenwood is be happy to help you meet the requirements of your college program!
FAQ
I have a full time job, can Greenwood accommodate my schedule? Yes! Most of our interns either work full-time or are enrolled in school full-time. We have several different shift times that allow us to work around your schedule and make it possible for you to join our program!
Is this internship paid? No, we are a nonprofit that pays in great experiences!
Do I need experience caring for animals? No! Greenwood provides all the necessary training to make sure the animals in our care are handled and cared for properly.
Watch a video of an intern releasing a Great Blue Heron
Testimonials from past interns
"They will help, they will teach, you will learn, but their goal is wildlife rehabilitation and everyone there shares that goal. It's not an easy job, it's a feel good one. " – John C.
"I spent three glorious months in Colorado, working as an intern at Greenwood Wildlife Rehab Center in Longmont. I learned how to feed various orphaned baby birds and care for native waterfowl until they could be released back into the wild. (Special shout out to Claudia Laprise for giving me the opportunity, and Kylie Smith and John Steele for showing me the ropes on Duck Beach, and for being so kind!) It was an incredible experience, and hope I am able to return someday." – Christi S.
"I interned at Greenwood Wildlife Rehab the spring of 2019, where I was able to work with both the squirrels and the songbirds. If I had to describe my time there in one word it would be WONDERFUL! The best part was that you get to see each animals' personality develop and watch them grow into funny squirrels and birds. It is a lot of hard work and a large time commitment, but I was wonderfully surprised by how much I enjoyed each and every shift and seeing the different personalities of the animals. The staff is so committed to the animal's well-being, you will not be disappointed interning with Greenwood!" – Makayla G.