We have some exciting fundraisers to look forward to this fall! The wildlife in our care need plenty of food, medicine, and supplies in order to have the opportunity to recover and and be released back into the wild. With your support, we are able to give them that opportunity.
Our next Dine Out for Wildlife fundraiser is in Arvada at Jack's Bar and Grill. We'll be there all day on Thursday, October 11th. Come chow down on some burgers and fries while helping support our patients at Greenwood.
We are also thrilled to share with you our new fundraiser, Hangout for Wildlife! These events will be social events entailing fun and creative activities. Our first Hang out for Wildlife event will be held at PoshSplat paint and sip studio in Boulder on Saturday, October 13th. Whether you're a natural artist or you just want to come and get creative, this event is a blast for everyone. We will be painting one of our beautiful animal patients from Greenwood while enjoying libations and good company. Don't worry if you can't make it to our first Hangout because we've got another one in the books at Color Me Mine, Boulder. This Hangout will be held on Saturday, November 3rd. We will be painting pottery all day so make sure to stop by! This event is also kid friendly and would make for a great family day downtown.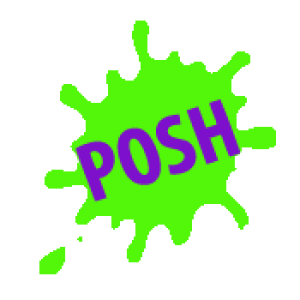 We'll be painting this beautiful Male Redhead at our Hangout with PoshSplat!
Don't worry if you can't make it to a Dine Out or Hangout event! We have a couple of ongoing fundraisers where you can also support us.
If you're a big online shopper and enjoy the convenience of e-commerce, donating can be made convenient as well! You can select Greenwood as your charity of choice on Amazon Prime where .5 % of your purchase will go to the center.
Another great way to support Greenwood is by using Facebook's birthday fundraiser feature where you can select you favorite nonprofit and ask your friends to donate in honor of your special day!
Our next major fundraiser is going to be on Colorado Gives Day in December. Colorado Gives day is all about supporting your community and your favorite Colorado nonprofits. Donate on Colorado Gives Day to help Greenwood' mission in caring for injured, sick, and orphaned wildlife.