Greenwood Wildlife Board of Directors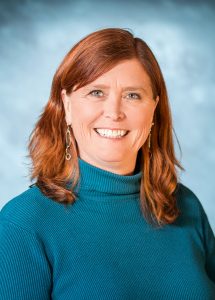 Kathy Lockhart, CPA, CGMA, President
Kathy works as the Vice President-Controller at Noodles & Company in Broomfield. She graduated from Western State Colorado University in Gunnison and was a member of the Women's Basketball team for all 4 years, as well as being Academic All-American. She has spent the majority of her career in the retail and restaurant industry. Kathy has previously served on nonprofit boards including Excel Academy, Ralston Valley PTSA and is currently the treasurer of the Noodles & Company Foundation. She is passionate about being a mom, her many pets and being able to help rescued animals in her role on the Greenwood Board.
Brian Anderson, Vice President
Brian is the Guest Care Supervisor at Noodles & Company. He has worked with Noodles since September of 2015, where he started as a restaurant operator and developed into his role which oversees all guest interaction for the organization. Brian grew up in Chicago, where his love for animals began through volunteer work at the local humane society at an early age. After moving to Colorado in 2014, Brian's love for the outdoors and wildlife truly expanded, and you can often times find him in the mountains on the weekends with his pup, Koda, taking in all that Colorado has to offer.
Amy Gibbs, Treasurer
Amy works as the Corporate Controller at PanTheryx, Inc. and is a CPA. She started her career at KPMG in the San Francisco Bay Area where she worked for 6 years, at which time she transferred to Colorado and worked for another 4 years. At that time, she left public accounting and has worked at Applied Films and Digitalglobe, prior to working at PanTheryx. Amy has served on several boards including Arts for Humanity, Boy Scout Troop 548, and was a Girl Scout Leader for many years. Amy enjoys traveling, cooking and reading. She is very excited about her role on the Greenwood Rehabilitation Board.
Rick Bedell, CPA, Secretary
Rick Bedell is the founding Partner of RM Bedell & Associates, a Boulder CPA firm that specializes in providing Business Consulting, Tax and Financial Planning, Tax Return Preparation and QuickBooks bookkeeping solutions to small business and individuals. Rick grew up in Boulder where his interest in the care of wildlife and treatment of animals was nurtured and developed at an early age. Rick hopes to share his financial and accounting skills to help maintain the stability and growth of the Greenwood Wildlife Board financial health. In his spare time, Rick enjoys weight lifting, skiing, biking, and attending Colorado sporting events.
Kiki Anderson, Member
Kiki is a certified veterinary technician currently volunteering with veterinary services at Animal House Rescue in Fort Collins. She has backgrounds in both zoology and veterinary medicine. Kiki has always had a passion for working with animals, both domestic and wild animals alike. She began volunteering with Larimer Humane Society in 2007, assisting with their wildlife rehabilitation service called Wildkind. Since that time, she has fostered over 80 dogs and cats, as well as logged more than 3,000 volunteer hours working with animals in Northern Colorado. She lives on a hop farm in Fort Collins with her husband, their two young sons, and their many pets. In her spare time, she enjoys woodworking, gardening, and painting. She is very excited to work with everyone at Greenwood and help to achieve the goals of the organization.
Annie Casey, Member
Annie works as a data analyst for the Capital Sisters International. She was raised in Boulder and when asked what she wanted to be when she grew up, she would say, "a taker-carer of animals." She is enjoying serving alongside the Greenwood team in pursuit of this lifelong mission. Before moving back to the Rockies, Annie lived in Northern Ireland, Ghana, Peru, and Iowa (and can attest to the fact that there's no place like Colorado). In her spare time, Annie teaches yoga, trains future service dogs, and relishes her alter ego as a wrangler at Colorado's oldest dude ranch.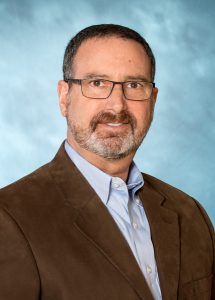 Ken Forman, Member
Ken is currently Senior Director of Services for Skyland Analytics. Hailing from California, Ken, his wife Sharon and their two children fell for the allure of the Colorado mountains and relocated to Boulder County in 1998. With a BS in Computer Science from Cal Poly San Luis Obispo and an MBA from CU, Ken has held operations management positions in software and life sciences companies for 30 years. When not at work, Ken can be found chasing after his two adopted greyhounds or wandering around with a camera in his hands. Ken loves all things animal, and enjoys helping Greenwood as both a volunteer photographer and board member.
Emelie Griffith, Member
Emelie is a Realtor® at the Porchlight Group in Boulder working in residential and estate sales, including helping clients plan real estate investment strategies. With a background in brand development and design working with corporations like Coca-Cola to community developers, she led the visual creative campaigns targeting specific markets. These skills are today woven together into her real estate business, which also organizes events that help sponsor animals big and small.
Along with her twin daughters, Emelie volunteers at the Humane Society walking dogs, though sometimes they do walk her. Living alongside nature and wildlife in her mountain home, when there's free time Emelie can be found traveling in her camper or entertaining the ego of her little rescue dog, Monkey Boy, ensuring him that he truly can protect the house from all the magpies on the fence.
Sean Holt, Member
Sean works as a Senior Data Scientist at Nutrien Ag Solutions. He grew up in Boulder, and, after traveling around the world and acquiring his Master's, has returned home. Sean has a love of wildlife, the outdoors, and all things technical. He is a regular animal care volunteer at Greenwood and has joined the Board to further support Greenwood's development with his data-driven and technical skill sets.
Rebecca Teasdale, Member
Rebecca is a founding partner of The Trispective Group, a firm specializing in executive coaching, team development and organizational alignment. Before becoming an Executive Coach and Business Consultant, she worked at Broomfield-based Level 3 Communications where she served as VP of Global Learning Services. Rebecca holds a Master's Degree from the University of Colorado in Linguistics. Originally from Austin, Texas, she has lived in the Boulder/Longmont area for 30 years. She and her husband, Bill, enjoy spending time with their two daughters and three Jack Russell Terriers. Rebecca's other passions include animals, gardening, yoga, and enjoying the outdoors as much as possible.
Greenwood Wildlife Advisory Board
Jennifer Lewis: Financial Consultant
Clyde Mason (Mason Design): Graphic Designer
Amy Robinson: Banking Advisor
Cindy Yeast: Communications Consultant